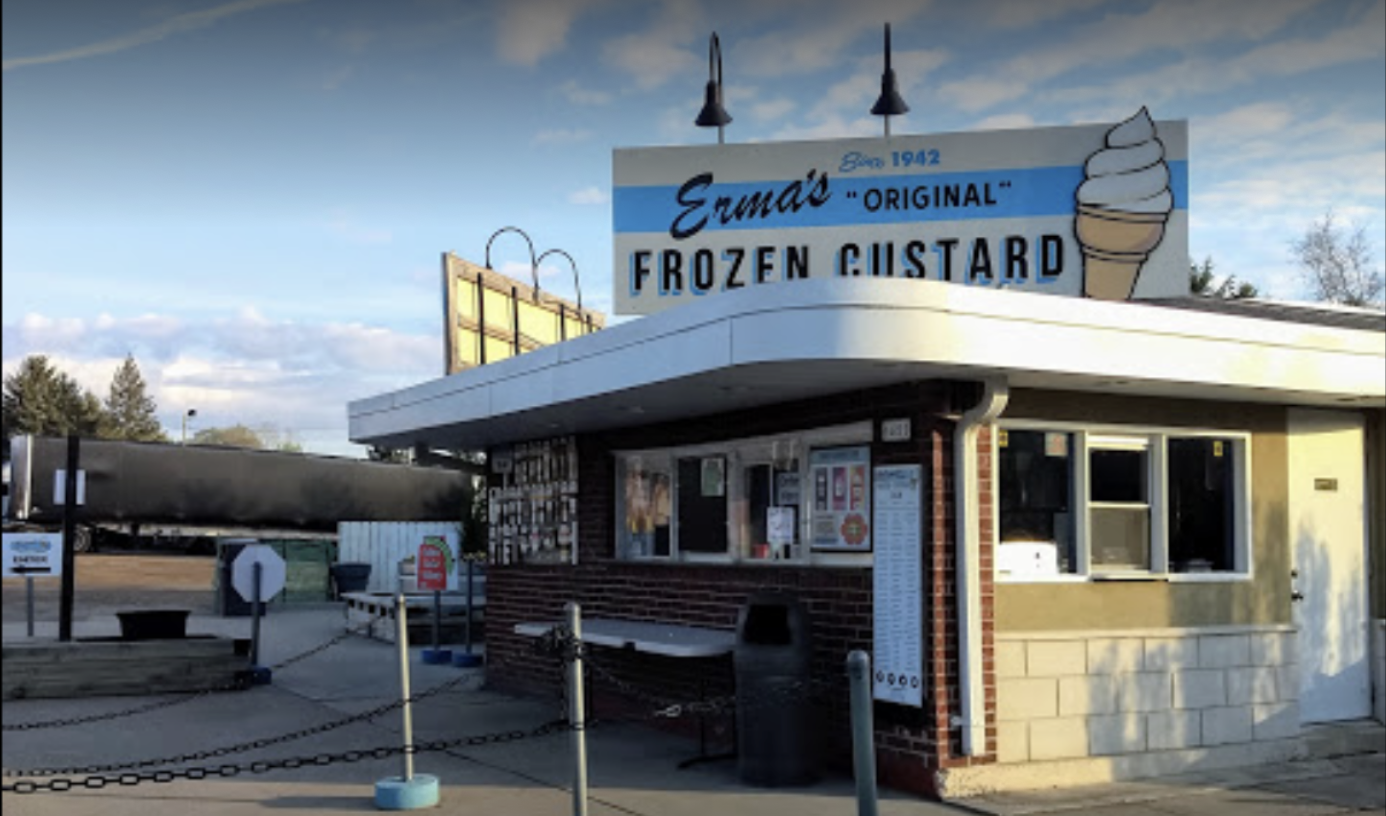 Indulge Your Senses at Erma's Original  Frozen Custard: A Flavorful Delight Awaits!
Date Published: 05/31/23 3:18 PM
Welcome, custard connoisseurs and dessert enthusiasts! Our season has started at Erma's Original Frozen Custard, where creamy, dreamy frozen custard creations await you.  Our new blog will serve as a way for you to get to know the details of frozen custard and our 81 year legacy.  Whether you're a lifelong fan or new to Erma family, I'm sure you'll learn something new.  In the meantime, our weekly rotating menu featuring an array of unique flavors should keep you busy.  Join us as we take you through the delightful world of Erma's Original Frozen Custard!
A Symphony of Flavors:
At Erma's, we believe variety is the spice of life, especially when it comes to frozen custard.  That's why we've been creating new flavors for decades.  We now offer over 60 rotating weekly flavors per season with a repertoire of many, many more.  From classic favorites like our old-fashioned vanilla and chocolate custards to innovative creations like Wild Erma and Snickers Cheesecake, there's always something new and exciting to try.  For the ultimate Erma's experience, customize your custard by mixing and matching custard flavors in your favorite menu items!
Quality You Can Taste:
We believe everything we make should be a masterpiece, crafted with love and attention. At Erma's, we use only top notch ingredients to craft our custard creations. From hand made waffle cones daily, to each fresh batch of our weekly Special Flavor, Erma's offers many items made right in house.  Even better, many of our rich & indulgent flavors come right from places in Michigan. 
Weekly Specials:
To make your Erma's experience even more unique, we offer a range of exciting weekly specials. With our limited-edition flavors, there's always something extraordinary happening at Erma's. Try our Special Parfaits and Bonus Explosions made from the flavors of the week or stop by for one of our seasonal specialties like the Red, White, & Blue Cup.
Be sure to follow us on social media and subscribe to our newsletter to stay updated on the latest events and offerings. Trust us; you won't want to miss out on the next mouthwatering surprise!
Whether you're a frozen custard aficionado or simply someone who loves indulging in life's little pleasures, Erma's is the place to be. We hope to see you soon.