CELEBRATING 75 YEARS AND COUNTING!
FOR OVER 75 YEARS, ERMA'S ORIGINAL FROZEN CUSTARD HAS BEEN BRINGING FAMILY AND FRIENDS TOGETHER TO CREATE TO CREATE SWEET SUMMER MEMORIES.

ERMA'S ORIGINAL FROZEN CUSTARD IS A SMALL ROADSIDE STAND JUST OUTSIDE OF DOWNTOWN UTICA IN 1942. WORD TRAVELED FAST ABOUT THE DELICOUS VANILLA FROZEN CUSTARD, AND THE STORY OF GOOD TIMES AT ERMA'S BEGAN TO TAKE ROOT IN THE COMMUNITY. AS A LANDMARK ON AUBURN ROAD. EMRA'S WAS THE FIRST BUSINESS IN SHELBY TOWNSHIP TO HISTORICAL LANDMARK STATUS (2010) FROM THE TOWNSHIP AS THEIR OLDEST OPERATING BUSINESS.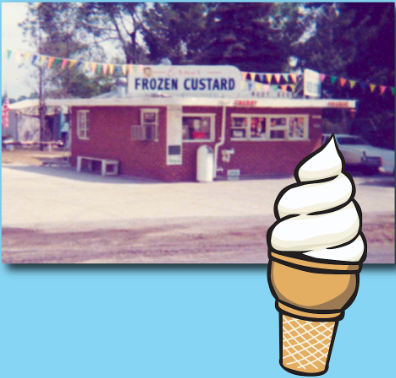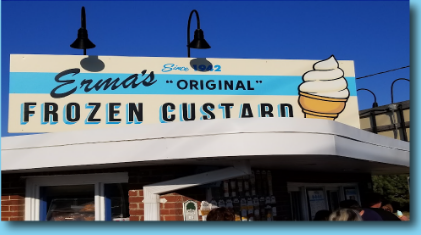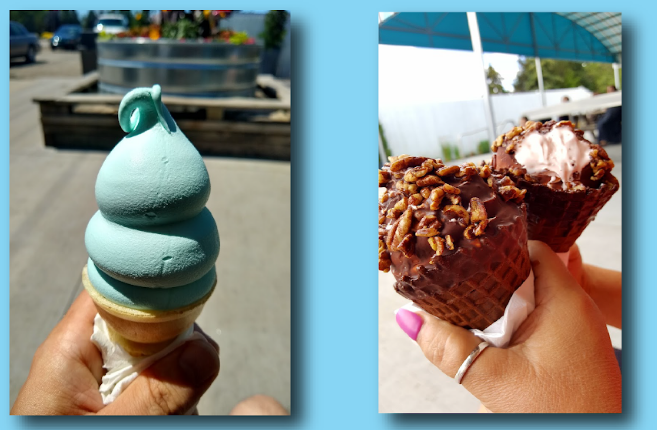 ERMA'S CONTINUE TO EXPAND THE MENU AND TAKE PRIDE IN USING PREMIUM INGREDIENTS THAT ARE LOCALLY-SOURCED WHEN POSSIBLE. WITH CUSTOM CUSTARD FLAVORS THAT CHANGE WEEKLY (VANILLA AND CHOCOLATE ARE ALWAYS AVAILABLE), 30 CREATIVE PARFAIT CHOICES, SHAKES. MALTS, SUNDAES, CONES, SLUSHES, COOLERS, AND EVEN A DAIRY-FREE OPTION. THERE IS SOMETHING DELICIOUS FOR MOST EVERYONE AT ERMA'S


WE LOOK FORWARD TO SERVING YOU AT ALL OF OUR CONVENIENT METRO0DETROIT LOCATIONS. COME TO SEE US SOON! WE LOOK FORWARD TO SERVING YOU WITH A SMILE!
See what our customers have to say about our delicious treats!


Delicious frozen custard! We had an explosion with pecans and an explosion with oreos. We will definitely visit again soon.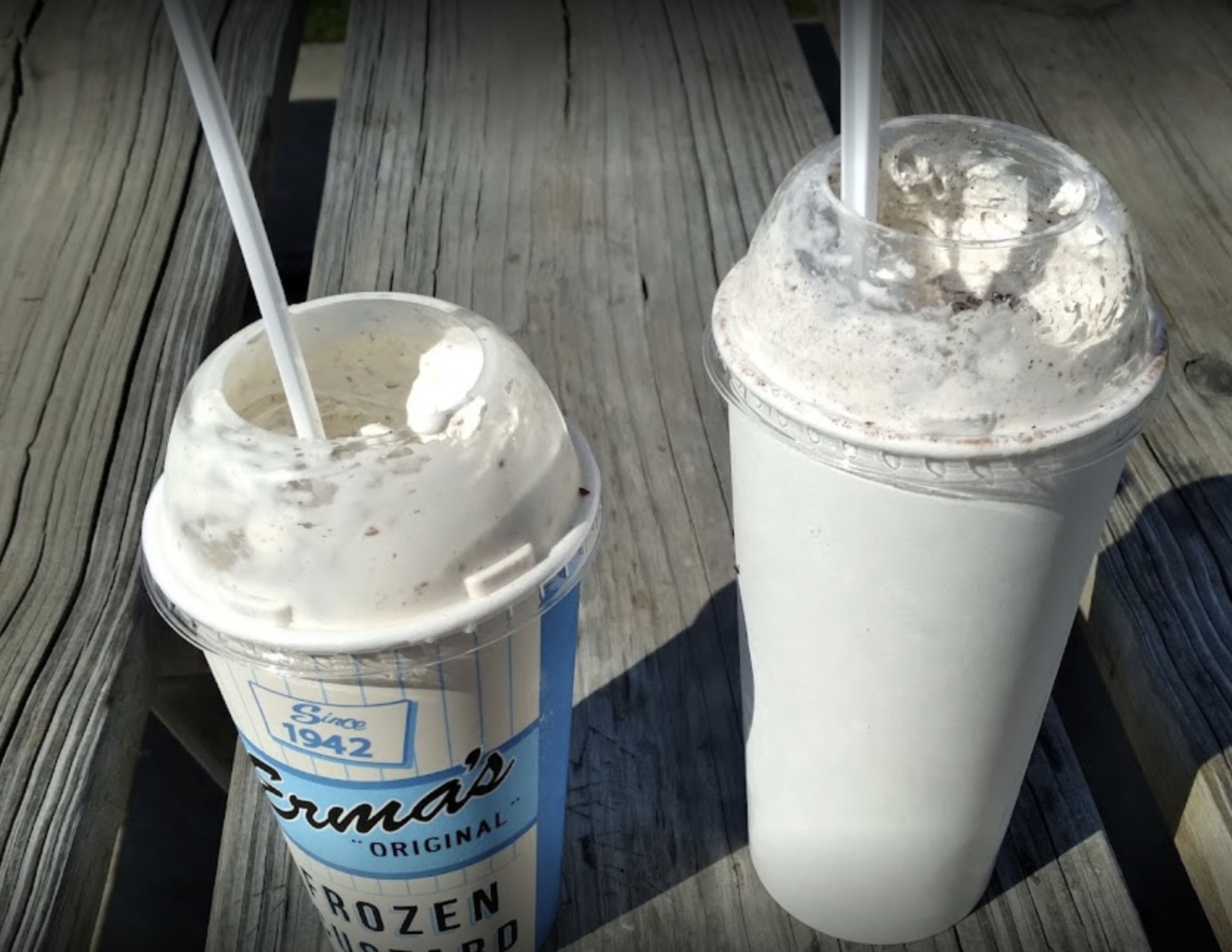 Favorite place to get ice cream. No one beats Ermas prices or quality and plenty of options including regular ice cream or custard 😍 I come at least once every summer! (This review would be my third time this year so far) 🍦🍦🍦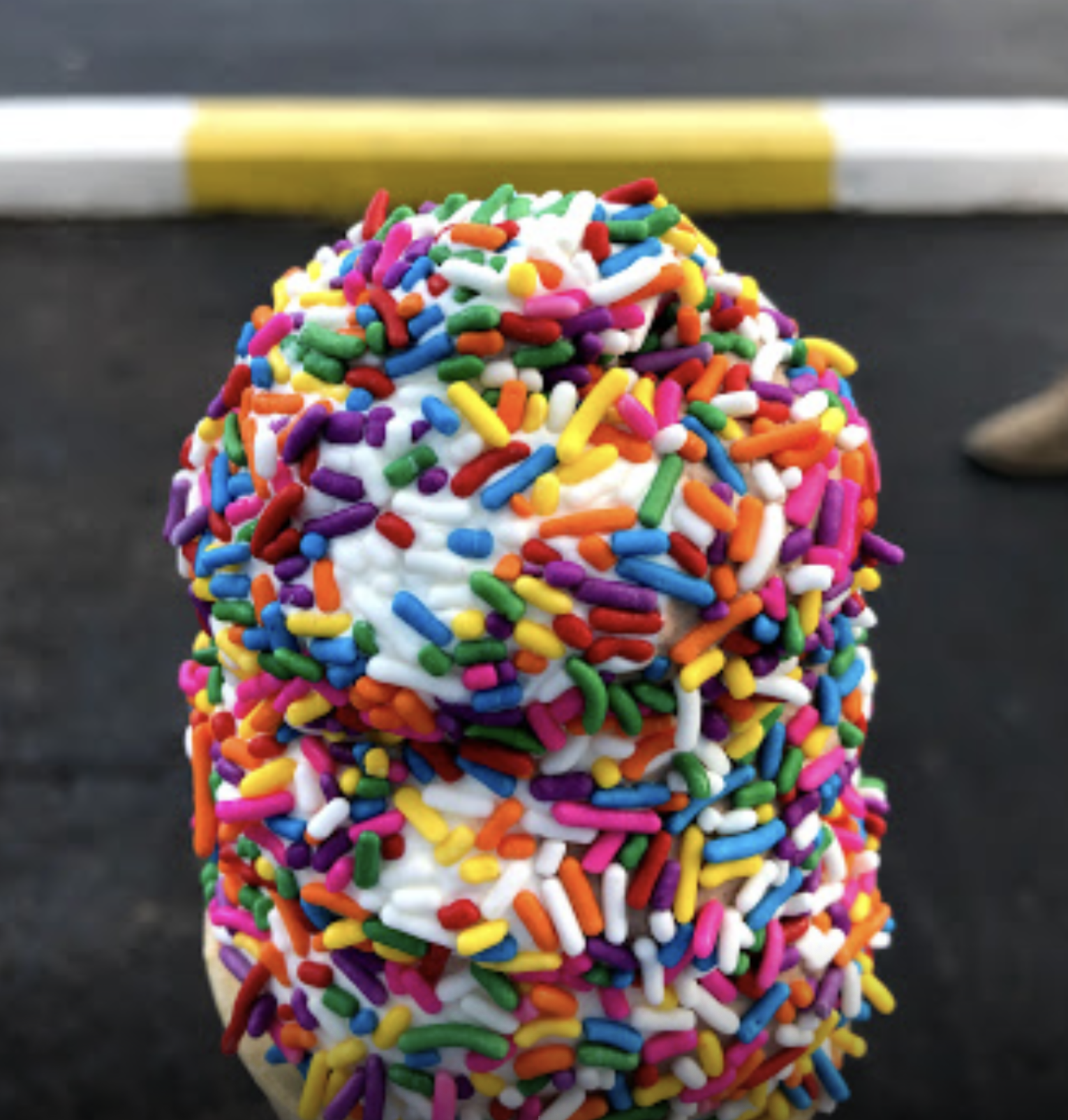 One of our favorite places for summer treats. I love the featured flavors each week and the. birthday cake coating is amazing.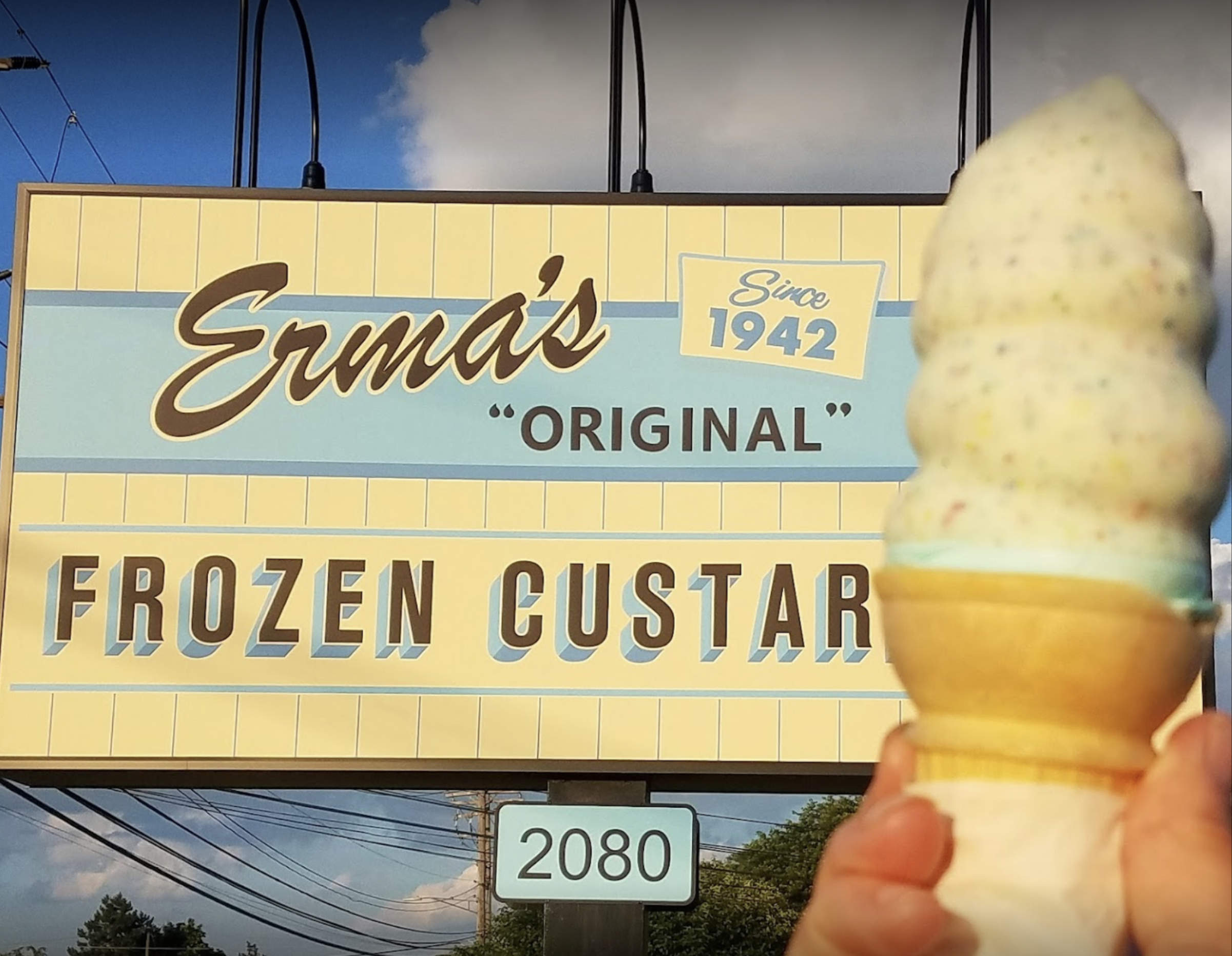 Join our team!
ERMA'S ORIGINAL FROZEN CUSTARD IS ALWAYS LOOKING FOR A GREAT PEOPLE TO JOIN OUR TEAM! ENJOY PAID BREAKS WITH CUSTARD TREATS OF YOUR CHOICE. OUR COMPANY OFFERS FEXIBLE SCHEDULING AND COMPETITIVE WAGES. ERMA'S SEASONAL SCHEDULE WORKS PERFECTLY FOR MANY LIFETIMES!